Sponsors
Thank You to Our Sponsors
Bloordale Baseball would like to gratefully thank and acknowledge the generosity of our wonderful, community-minded sponsors. Listed below are the names of more than 30 businesses and individuals. Without their collective support, we would not be able to deliver the quality baseball program we do for the youth in our community.
We encourage all Bloordale Families to support these firms the way they have supported us. You can find links to the websites by clicking on the company name.
Thanks again for your support.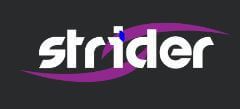 Copyright © 2018 - Bloordale Baseball. All rights reserved.